Backlinks are crucial to a website's Search Engine Optimization (SEO), but there are certain guidelines that must be followed to not fall foul of Google's rules and regulations. The algorithm Google uses to rank websites is called PageRank – named after one of the company's founders Larry Page – and any practices that Google believes violate the PageRank guidelines could lead to a website being penalized.
Subscribe To Nickmetrics Official Telegram Channel
Here are the ways that backlinks could violate Google guidelines:
Buying or selling links that pass PageRank could land a website in trouble. According to Google, this includes exchanging links for money, goods or services, or offering free products in exchange for other websites to include your links. Link exchanges used to be one of the most common and effective strategies for backlinking. That was until Google took action against the method to crack down on webmasters doing hundreds of link exchanges. Nowadays, link exchanging with hundreds of other sites can land a website in trouble.
Indeed, websites that have backlinks to blog networks also run the risk of violating Google's guidelines. Google have, since around 2012, been penalizing blog networks – large networks of blogs and sites that share each other's links – so if a website is involved in such a setup then there is a danger of being penalized. One of the worst things to do to violate Google's backlinks guidelines is to buy a load of automatically generated backlinks. Do not be tempted by services that offer thousands of links for a few dollars as these will alert Google almost immediately and see your website get penalized.
Meanwhile, advertorials themselves are harmless and a good way of generating money, but if an advertorial is produced which includes a dofollow backlink, Google will consider that a violation of their rules. Avoid listing your website with article directories whose sole purpose is to generate hundreds and hundreds of articles with backlinks. Google has penalized such directories and as a result, will penalize your site.
Widget Backlinks
Widget backlinks can be a very effective way of creating backlinks and boosting SEO, but done incorrectly can land a website in Google's bad books. To stay on Google's good side, it's worth including rel= "nofollow" to the widget HTML so the widget isn't viewed purely as a link-building tool. A sneaky way people used to boost their backlinks is by hiding links in CSS and Javascript – either in their own websites or other people's sites. However, the advances in Google's algorithm can now identify these 'hidden' links, and Google could now penalize sites that adopt such practices. Backlinks from foreign language websites can also result in being penalized by Google. If, for example, your website is all English language, but there are hundreds of backlinks from Russian and Chinese websites, this will raise alarm bells for Google as it suggests attempts at SEO manipulation.
Guest Posting
Guest posting is one of the most effective ways to increase backlinks and boost SEO for websites and it will continue to be a tried and trusted method. However, low quality and spammy guest posting can fall foul of Google's guidelines, so make sure all guest posting is up to an acceptable standard. Web directories were once a staple strategy for those looking to improve website SEO, but it is now about quality over quantity when it comes to this approach. It's best to avoid low-quality web directories and focus on just a few good quality ones, ensuring backlinks are not being produced by hundreds of questionable directories.
One of the easiest things that Google's algorithm can pick up is the relevancy of backlinks to a certain website. If you have a sports betting website but there are thousands of backlinks from fashion websites, then that will quickly be spotted by Google. Avoid irrelevant backlinks. Google values good quality, original content above pretty much anything else, so backlinks that are created from duplicated and copied content does not sit well with their algorithm. Make sure your backlinks are only found in original, high-quality content. It is not only the content quality that can affect your standing with Google but the quality of the backlinks themselves. Google considers low quality links things like forum profiles, wiki pages, signatures, free directories, and other similar sites. It is all about quality for Google: the better quality the backlink, the more your website will be rewarded.
It is worth remembering that Google's algorithm can always be subject to tweaks and changes, so if you are concerned that you are violating the backlinks guidelines – or could unknowingly do so in the future – be sure to refer to Google for advice.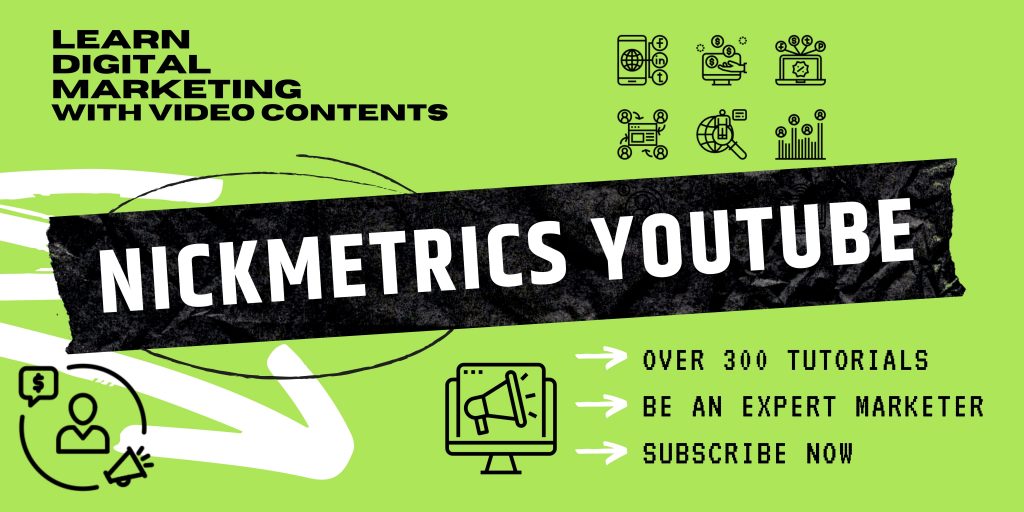 Tags: Backlinks, Dofollow, Google Guidelines, Nofollow, Pagerank, Search Engine Optimization