Online Ads can be used to grow soccer tipping and betting businesses online. Generally, paid ads work better than organic promotion, but just paid advertisements don't result in genuine conversions. These paid ads must be designed effectively, convey a message and be targeted at its potential audience.
Subscribe To Nickmetrics Official Telegram Channel
Grow Soccer Tipping Website Using Online Ads
The five best ways to use online ads to grow your soccer tipping business:
Facebook Sponsored Posts
Ads on Facebook can be paid or unpaid. Sponsored posts on Facebook are essential for any business to thrive in 2018. Facebook can be used as a good customer acquisition and engagement tool. The posts and images should be designed for potential customers, highlighting offers, discounts, bonuses, etc. The objective of these posts is to elicit a Call-To-Action (CTA) by signing up, tipping and betting.
Banner Ads
Banner Ads are ads on different websites in a specific banner format. The problem with banner ads is that a majority of people usually don't click on these ads. Banner ads are highly effective in creating brand awareness and driving paid-traffic to a particular website. Banners can be used to promote soccer tipping and betting tipsters, informing customers what they can do for you.
Targeted traffic
Gambling advertising networks such as NickMetrics provide websites with gambling, betting and tipping traffic. Soccer tipping customers and bettors belong to a niche category. To ensure a high conversion rate from advertisements, websites must use targeted traffic to direct their ads to potential customers and their target audience.
Paid search on Search Engines
Websites can use online ads on search engines such as Google, Bing, etc. to drive traffic when customers look for potential keywords. Paid search works on a bidding system, so the cost per conversion could fluctuate from time to time. The advantage of a high paid search ranking is that potential customers looking to make a bet will make the bet with you and not your competition.
Remarketing
Remarketing is retargeting existing customers or customers that may have visited your site. Remarketing is a good avenue for new potential customer conversion in a cost-effective way. Increase expenditure on ads for converting customers through remarketing and retargeting increase brand awareness, audience engagement, and conversions. Ads designed for remarketing must include a personal touch and CTA.
Using An Advertising Network
NickMetrics is a premium advertising network that connects brands with the appropriate audience at the lowest cost possible. If you want to grow your soccer tipping business, sports betting website or gambling business, you can use an already established premium advertising network to get more clicks, impressions, and conversions. Digital advertising is at the core of our expertise, and we utilize software and creativity to give you the edge over other sports tipping businesses out there.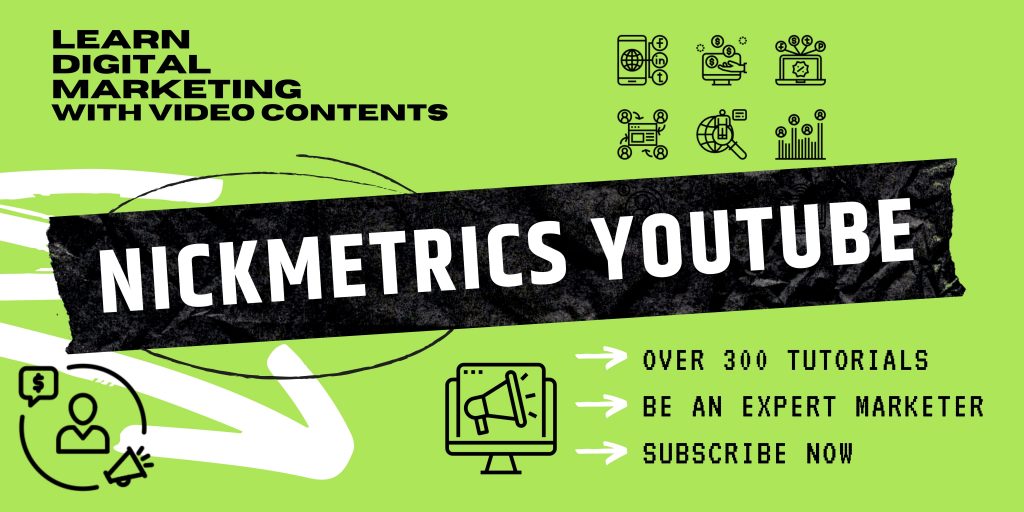 Tags: Advertising Network, Betting Tipster, Facebook Ads, Gambling Targeted Traffic, Sponsored Content