Betting on sports and brand awareness are directly dependent on each other. A brand promotes itself through advertising to get bettors to make bets on the site. These bets made on the site help in generating revenue for the website which is in-turn proportionally reinvested in brand awareness and marketing. The key metric for any brand is the bottom-line. Basically, a sports betting website should make more in betting return than the initial investment made in brand awareness. Although, sometimes the more important metric to consider is a bettor's average life-time betting value compared to the average cost of customer acquisition.
Subscribe To Nickmetrics Official Telegram Channel
Competition
There are several sports betting websites out there so it's important for a brand to differentiate itself from a saturated market. The difference in the prices of bets and elasticity of odds between sites is negligible. It is important for a betting brand to differentiate from the competition and use brand awareness for ads on the radio/TV, brand endorsements, loyalty programs, sports betting tips, credit offers, online promotions, etc. The aim should be to recruit, register and retain active customers over time.
SkyBet Championship
13 out of the 24 clubs in the SkyBet Championship have a sports betting or gambling brand as sponsors for 2017/18 season. This is a substantial increase from the previous seasons 7 clubs out of 24 with a betting sponsor. Most of these sponsors have their names on the front of football jerseys for obvious marketing reasons. Let's not forget that the second-tier of the English Football League is named after a betting partner (SkyBet).
The brand awareness that was created offered 30 million viewers in the championship. The betting brands are estimated to have gained a 2:1 to 5:1 return on investment. According to Nielsen's, around 12.5 million football fans are engaged with the SkyBet Championship. Out of that, 64% of fans have claimed to have staked a bet in the last year. The average stake is around 15 Pounds.
Betting Content
Promotion through advertising is only part of brand awareness. Content plays a key role in engaging and retaining bettors over long periods of time. The content created should be relevant to the purpose it was intended for, in this case, sports betting. Engaging content helps with customer retention and a betting blog serves as a medium of communicating advertising offers, promotions, discounts and so on through good content.
Marketing
Marketing through social media, sponsored content, SEO, directed traffic, specific advertising networks, etc. help websites gain brand awareness. Statistics and analytics enable sites to make accurate decisions with respect to targeted audience, demographics, betting patterns, successful promotions, etc.
NickMetrics is dedicated to delivering high-quality targeted traffic to your website and/or social channels. With over 15 years of experience in the sports gambling and betting field, NickMetrics can help your website achieve its goals with respect to traffic and revenue.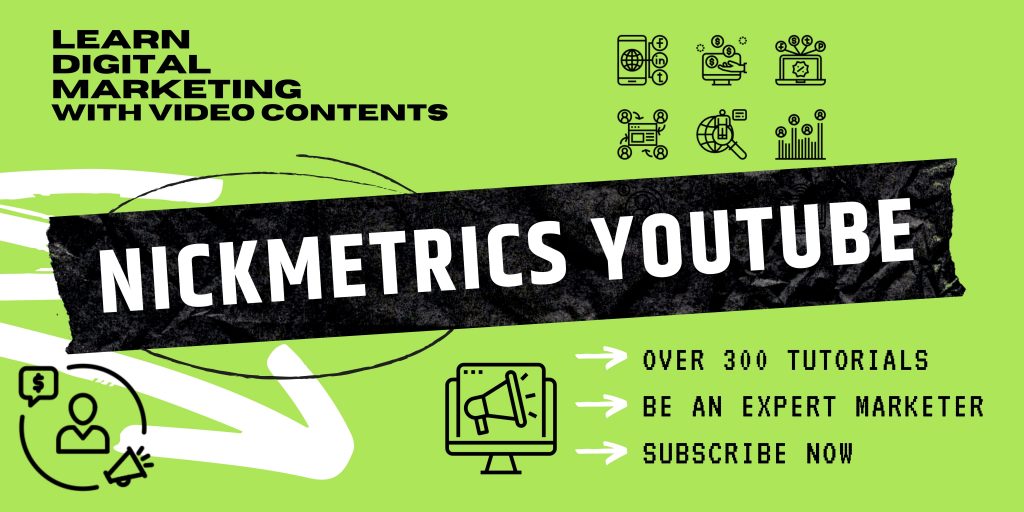 Tags: Brand Awareness, Digital Marketing, Gambling Ads, Sports Betting Website