Pretty much everyone you know has at the very least heard about YouTube. This video platform is undeniably popular amongst the young and old. If you love making videos, YouTube is a great, if not the best way to get your content out there. With millions of people using it every single day, you could be just one video away from going viral. But so much content is uploaded on to the platform. You need to make sure that your videos not only stand out but are also optimized for the platform.
Here's how you can optimize your Youtube videos.
Some YouTubers rake in millions of views on every video they upload. They seemingly pop out of nowhere. Their videos are monetized, they have a religious following, and they're always in your recommended list. How do they do it?
Subscribe To Nickmetrics Official Telegram Channel
Optimizing Your YouTube Videos
More than 500 hours of content is uploaded onto YouTube daily, and you need to make sure that your videos is captivating and different from the mass crowd. So you have to make sure that your videos are optimized to the requirements of the platform, and here's how:
1. Know your audience
YouTube has a worldwide reach, and therefore you can reach audiences from any part of the globe. This means that you can find a group of people who would absolutely adore your content, no matter how mainstream or niche your content is. But in order to make sure your videos reach them, you need to know them inside and out. Where they're from, how old they are so that you can cater to their needs, ensuring that they come back for more.
2. Keep it family-friendly
You may be familiar with YouTube's recent massive advertiser boycott – colloquially known as 'apocalypse.' Some advertisements were being played right before some arguably offensive content. As a result, YouTube doubled down on its advertising policy. And since then, only videos that were deemed to be "family-friendly" according to their strict policies were deemed eligible for ad revenue. This did affect several creators, and some argue that this hinders their freedom of speech and expression. YouTube, however, is more accepting of and promotes content that falls into this category. If you are a small creator who doesn't have a large following, it would be better if you followed YouTube's guidelines.
3. Use keywords
Just like with Search Engine Optimization, using keywords that are relevant to your content would help you reach your target audience. Preferably ones that are trending. It is recommended that you use keywords in your title, description, and your tags. Make sure that you don't just throw in some popular, trending keywords in there that have no relation to your videos. This may momentarily increase your visibility. However, people are very put off when they click on a video expecting it to be the new Star Wars trailer, only to find an unedited video of some kid playing Minecraft for 3 hours straight.
4. Create a channel trailer
A channel trailer let's new visitors know what your content is all about. Say someone who has never seen your content before chances upon one of your videos. They like it, so they decide to pay your channel a visit only to be met with 10-minute-long videos that they don't have time to watch. A channel trailer lets these people know what it is you do in just a few minutes. It usually automatically plays whenever someone visits your channel. This is especially useful if you create a wide variety of videos on several topics.
5. Create playlists
This is a great way to categorize your content. Its also very helpful to viewers who are interested in a certain type of video or content. This will also help with recommendations because if someone watches a video in a particular playlist, other videos from that playlist will be recommended to that viewer. This encourages viewers to binge-watch their content.
6. Use custom thumbnails
Thumbnails are the face of your videos. It is essentially what people see even before they watch your content. So naturally, a random screen grab from the middle of your video that is essentially a close up of your face with your eyes half-closed isn't going to cut it (unless, of course, that was what you were going for). Videos with attractive, high-quality customized thumbnails do really well.
These are only some ways by which you can optimize your YouTube channel. If you follow these steps, and you stick to a regular upload schedule and put-up high-quality content, you should have a devoted following soon enough. Remember, even the biggest YouTubers started at the bottom, so just keep at it and don't lose hope.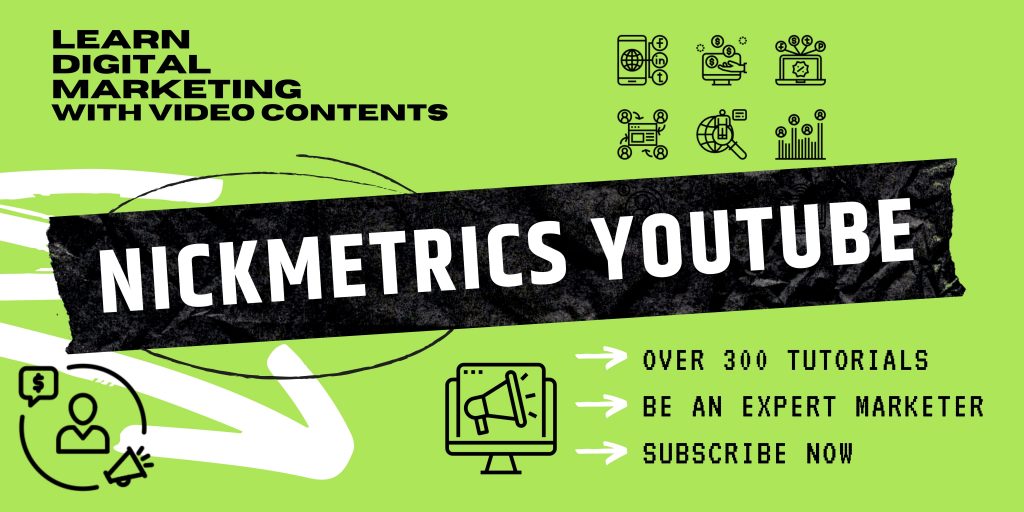 Tags: Youtube, YouTube Videos, Youtubers